It seems a long time ago that we were on a
sunny beach
 in Cornwall, with Lupo in tow. And with our four year old's new obsession with camper vans, it looks like we might take a road trip again this year. If anyone offers one that would comfortably fit a Dobermann, I'm all ears!
If like us you weirdly enjoy the slightly more stressful situation of taking your dog on holiday, you can ease the worry of where you're allowed to go with this handy guide from the guys at MedicAnimal. Take some inspiration on beaches to walk on, cafe's and pubs where your furry friend will be welcome.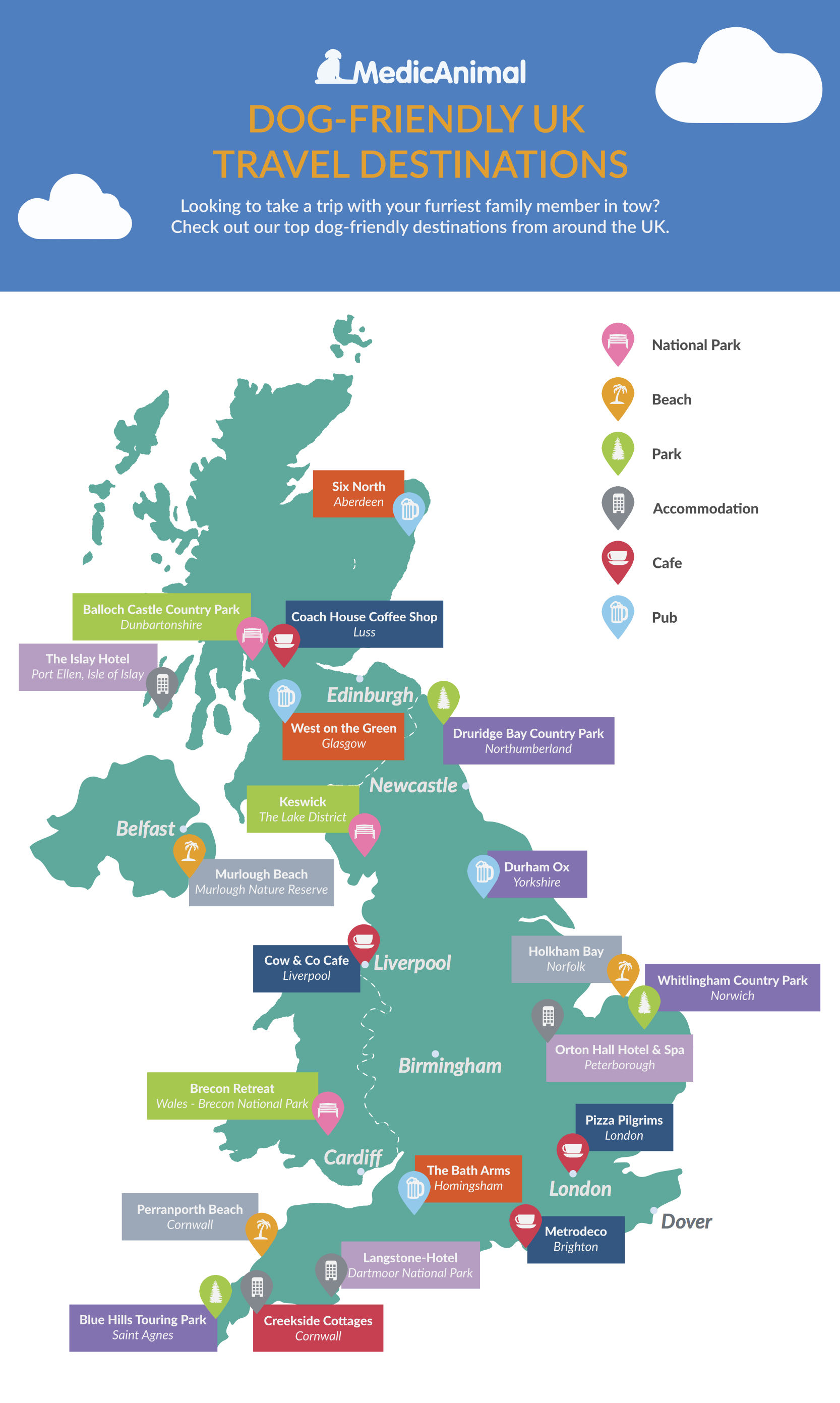 UK Dog-Friendly Destinations courtesy of MedicAnimal
MedicAnimal has kindly given readers of this blog a discount code. Use: VELCRODOG10 for 10% a minimum £39 spend. Available to us before the 28th February 2018.
Want more posts like this direct to your inbox? Pop your email in the box on the left handed of the
homepage!